BITKIT
The BitKit is an 8bit FPGA platform for accurately playing arcade classics in any JAMMA compatible cabinet. The BitKit includes a USB interface for updating firmware, and loading games (rom files are NOT included).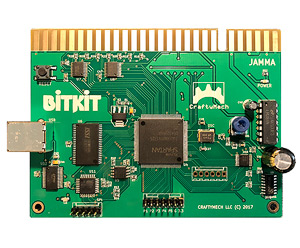 Supports 17 Games!
High Score saving & online leaderboards
Direct boot option
Independent settings for each game
Screen flip & cocktail support
Free Play option for all games
USB interface for easy updating
* Game rom files are not included.
Nibbler, Fantasy, Pioneer Balloon, Vanguard, Zarzon, Eyes, Mr TNT, Eggor, Piranha, Titan, Glob/Beastie Feastie, Pengo, Lizard Wizard, Anteater, Frogger, Super Cobra, Jump Bug
The BitKit is intended for home use only.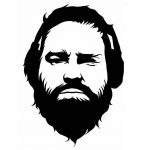 "If somebody snuck into my home, installed this board, and set it to boot to Nibbler, I would never have noticed the difference."
– Tim McVey
$195 USD + shipping
Buy the BitKit now at these retailers!


Test Pattern Generator
The TPG is a 9V battery operated test pattern generator for Standard & Medium Resolution arcade monitors (15khz/24khz).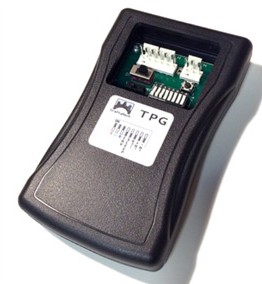 Over a dozen patterns. Crosshatch, Color Bars, Solid Colors, Checkerboard, and other patterns.
Enable/Disable patterns via built-in menu.
Multiple Sync Outputs (HV +/-, composite +/-)
R,G,B Cutoff
Inverted Mode for Sanyo/Sharp Nintendo monitors
Sleep function to conserve battery