Test Pattern Generator
The TPG is a 9V battery operated test pattern generator for Standard & Medium Resolution arcade monitors (15/24khz).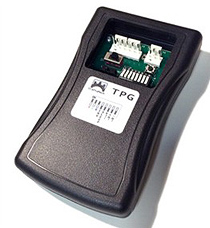 Over a dozen patterns. Crosshatch, Color Bars, Solid Colors, Checkerboard, and other patterns.
Enable/Disable patterns via built-in menu.
Multiple Sync Outputs (HV +/-, composite +/-)
R,G,B Cutoff
Inverted Mode for Sanyo/Sharp Nintendo monitors
Sleep function to conserve battery
$89 USD + shipping
Buy the TPG now at these retailers!



TPG V03 Manual