BITKIT2
The BitKit2 is a JAMMA FPGA platform for accurately playing arcade classics, featuring Bluetooth for wireless updating. Compared to the original BitKit, the BitKit2 features a more powerful FPGA chip, and 4x flash storage!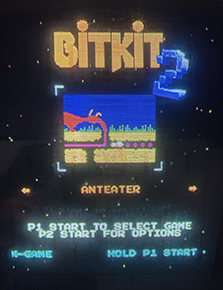 Supports 75+ Games
High Score saving & online leaderboards
Direct boot option
Independent settings for each game
Screen flip & cocktail support
Credit Cheat option for adding credits
Special Features! (see below)
Wireless Bluetooth
* Game rom files are not included.
The BitKit2 is intended for home use only.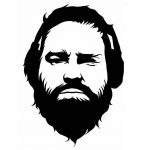 "If somebody snuck into my home, installed this board, and set it to boot to Nibbler, I would never have noticed the difference."
– Tim McVey
MSRP
$199 USD + shipping



Special Features
Scramble "remix" – New course to challenge you, with extras
Nibbler Practice Mode – Set a fixed speed for all waves, and hone your skills!
Play Vanguard with 1, 2, or 4 fire buttons
Jump Bug has accurate sound – (MAME is missing sound effects)
Eyes'99 – Extended scoring up to 99,999,990 points